Totalcreations.com – Making the internet work for you. We specialize in Website Design and create great online experiences that help businesses grow. Our websites are custom-designed, responsive, and made for easy scalability/growth. We use WordPress, the world's most popular website content management platform. It allows us to build a user-friendly system for our clients to make basic updates. But we don't just create amazing websites, we provide the tools and strategies for our clients to help them build a successful online presence!
Custom programming / Developing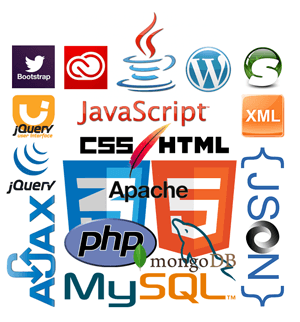 Some of our custom programs are running in multi-million dollar companies making tasks and work simpler and efficient. Let us know what's  on your mind, how can we help make your work flow more efficient. 
Custom programming / developing is the action or process of writing a computer program to meet a given need. The need may be simple or complex. Adding a feature to an existing program may be the solution. Or if you may need a new application created. When off-the-shelf solutions fall short, custom programming / developing is the way to go.